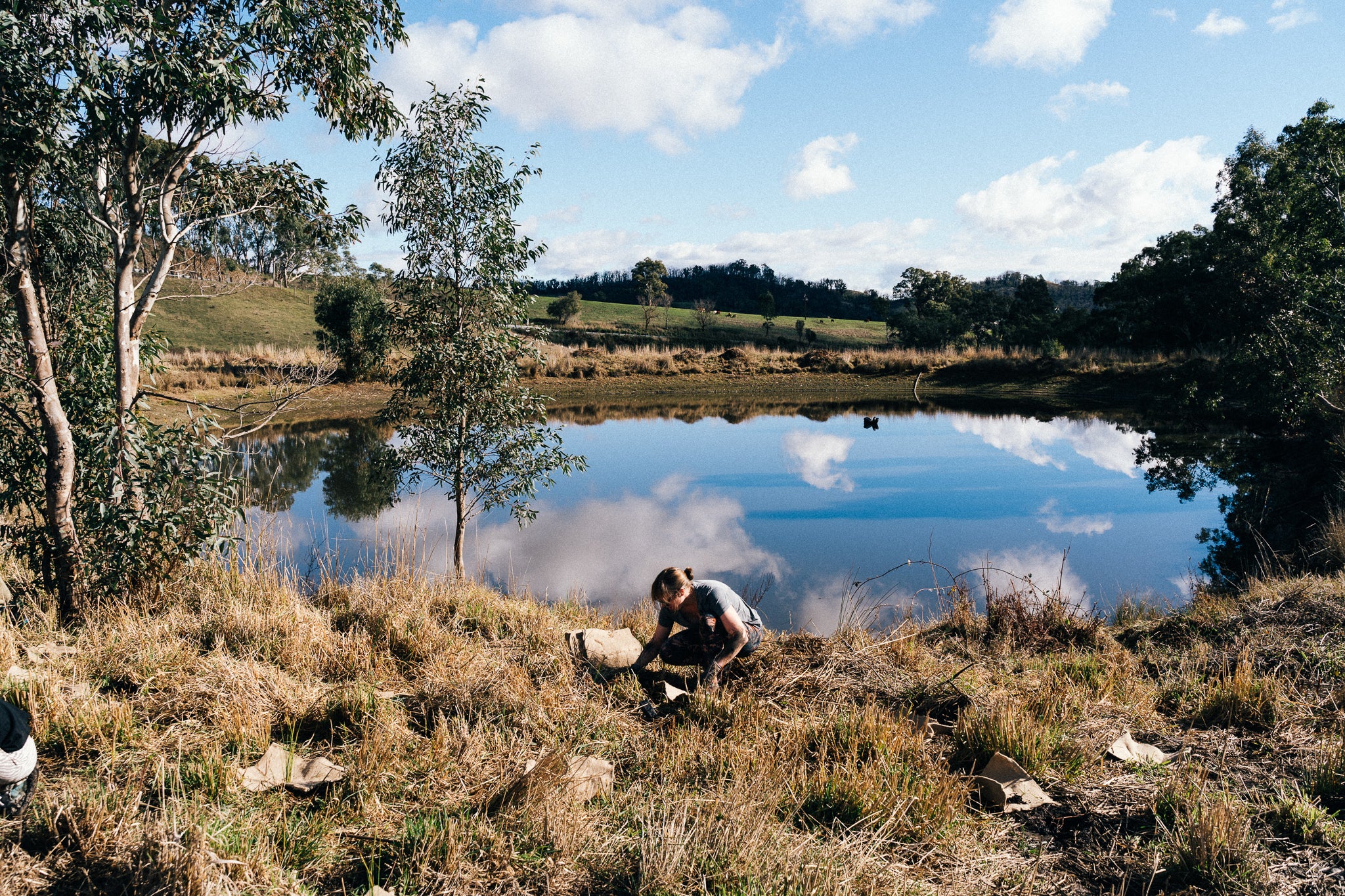 NATURES GIFT
Another area where the destruction of a bushfire provides opportunity.
Through the major rebuild phase of 2020-21 we took major steps to reduce water usage and waste.
A state-of-the-art irrigation system has decreased energy consumption and increased water use efficiency for vineyard irrigation. We estimate annual reductions of 50% in energy demand and 33% reduction in water use.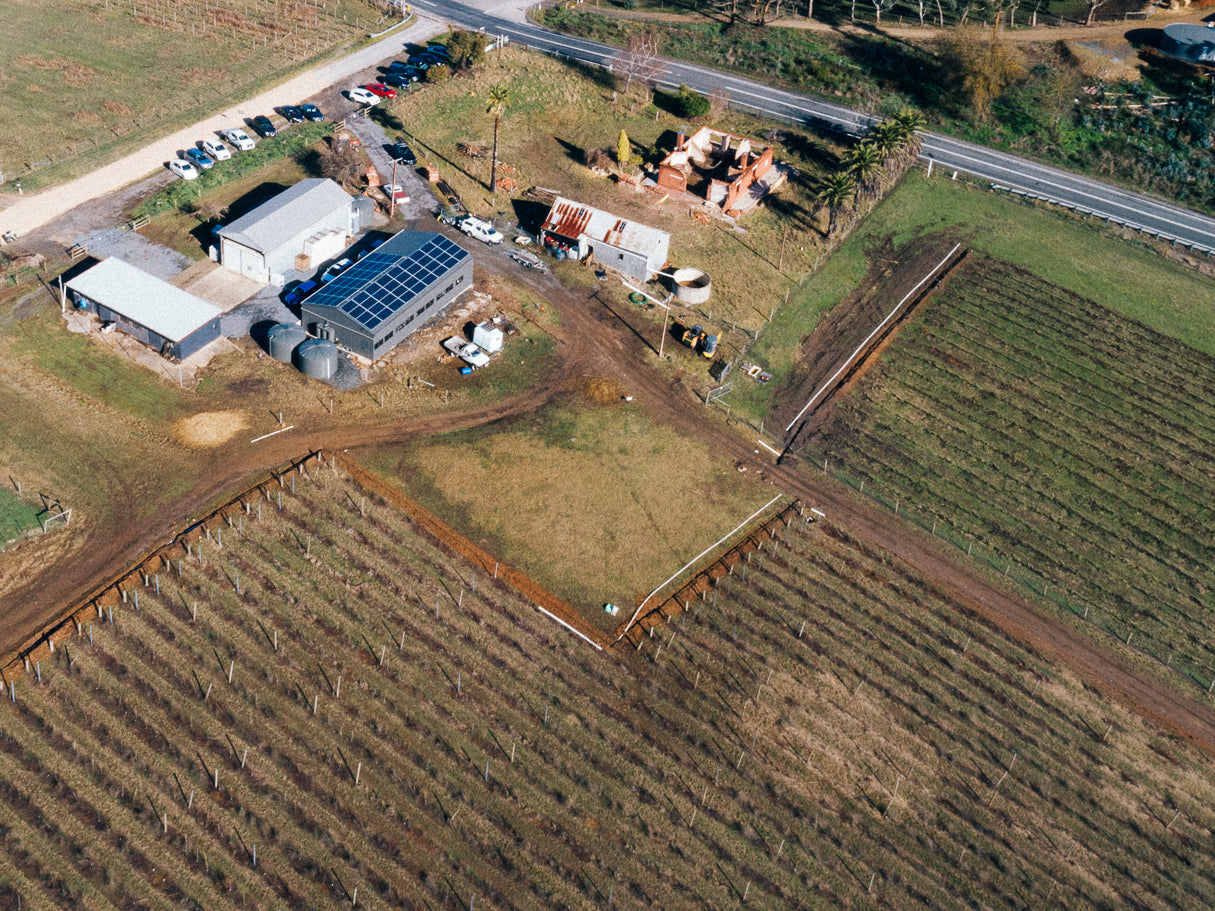 RAIN WATER
100,000L of rainwater storage allows us to harvest and hold rainwater for use around the property. This supports the conservation of critical underground aquifers.
Soil testing and management have given us the information needed to understand where and how to support soil biology.
The application of organic soil conditioners increases the water holding capacity of our soil, resulting in less need for irrigation application.