As winemakers, we are creative people.
Finding the mystical place where art and science collide (or is it collude?) is in the DNA.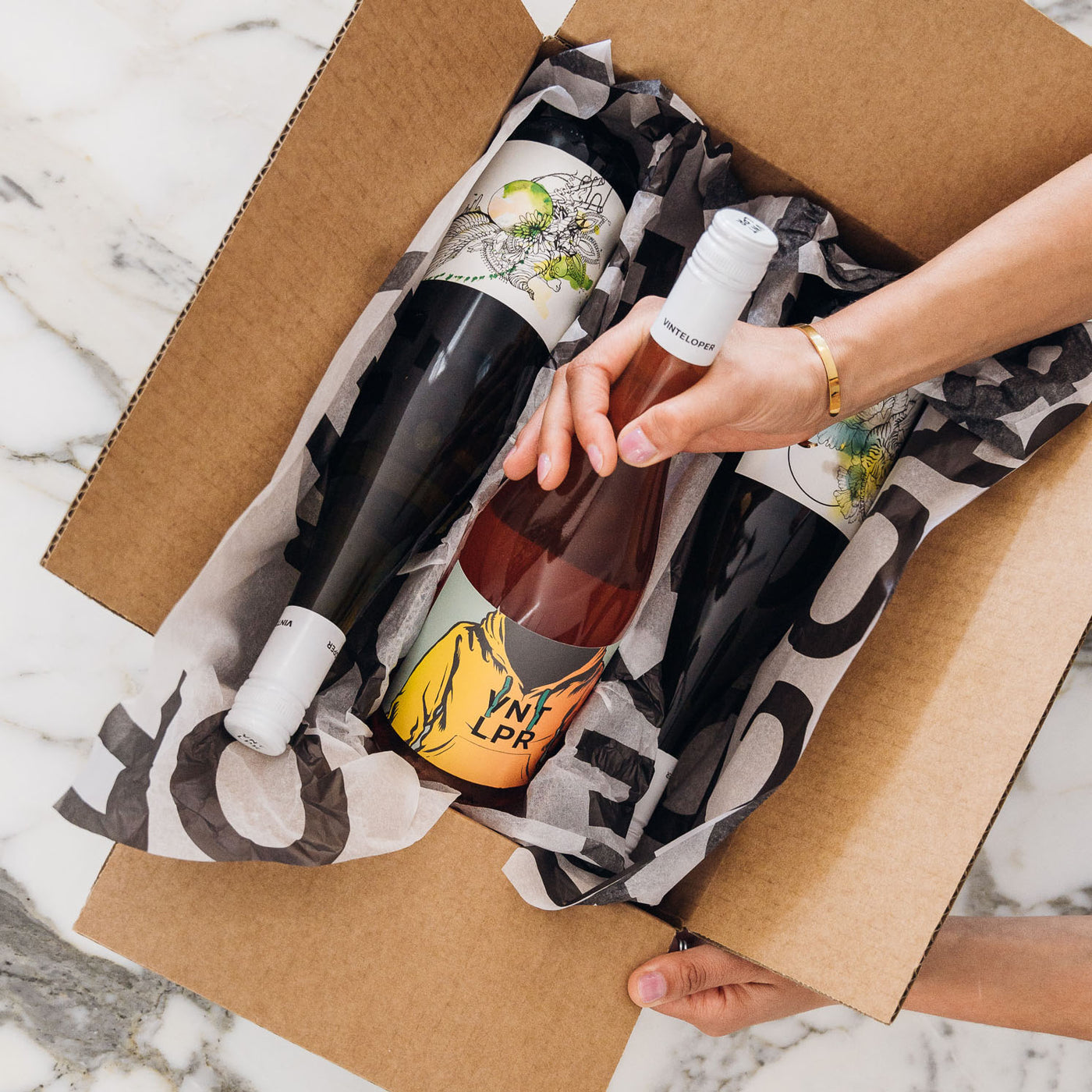 Black label?
This is how we keep those creative juices flowing. A place we can flex our winemaking muscles.
Where we take liberties and challenge the typical Vinteloper style. The 'B-sides.'
These one-off projects keep us learning and loving the art of wine growing and making. Come on our free-thinking journey into the furthest corners of vinification.