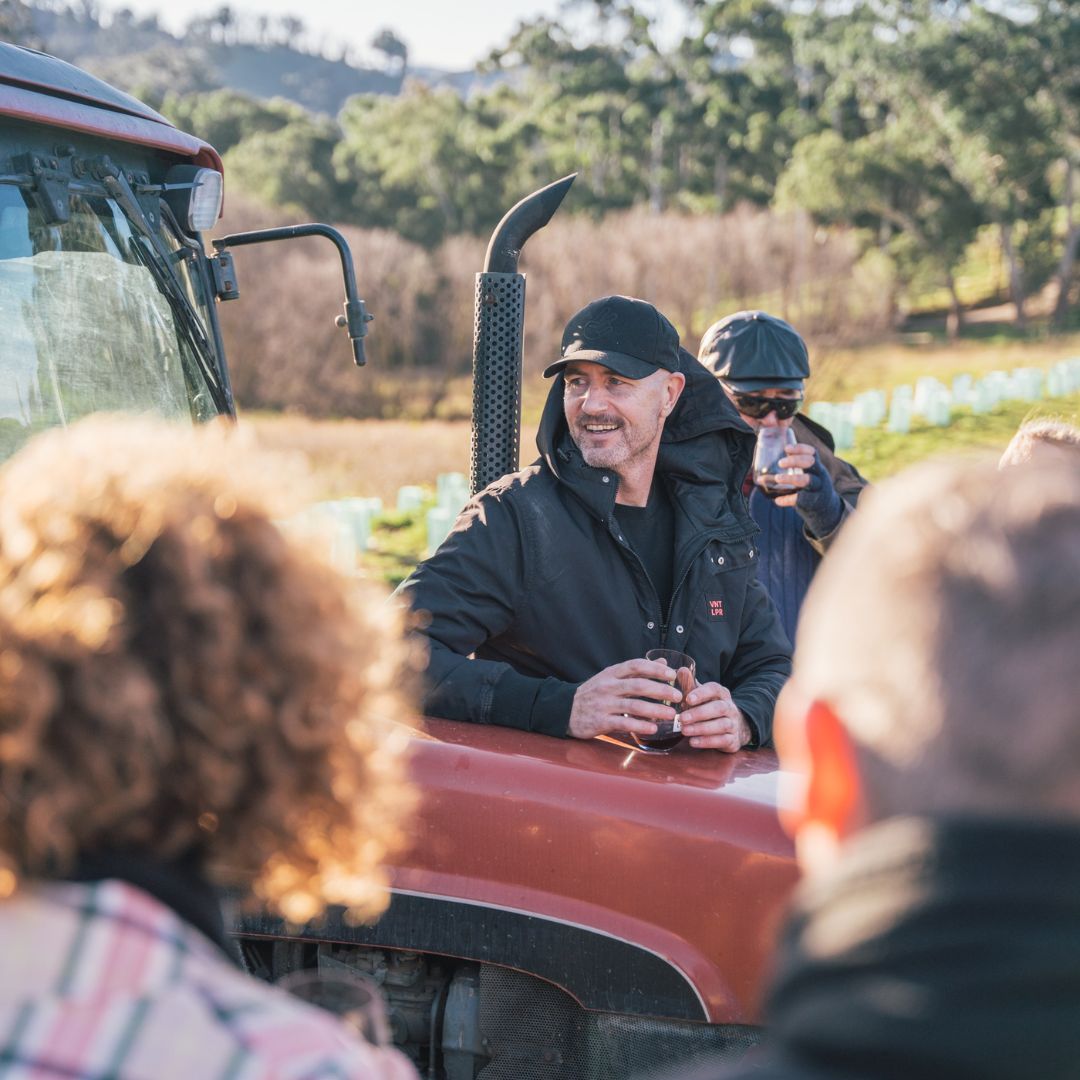 Founder & Head Winemaker
David Bowley
Inherent in the craft, winemakers are faced with alternatives on a daily basis.
The demands to be equal parts patient, decisive, brave, pragmatic, progressive & informed are high.
David's journey has included stints in Australia and France, in wineries big and small. After a brief hiatus with Wine Australia, it was in 2008 that he founded Vinteloper.
With Winemaking dutifully led by Sarah, David works at the helm of the business, only swooping in to the winemaking for the good bits.

Since the bushfires of 2019/20 the rebuild of our vineyard and farm has been his daily focus.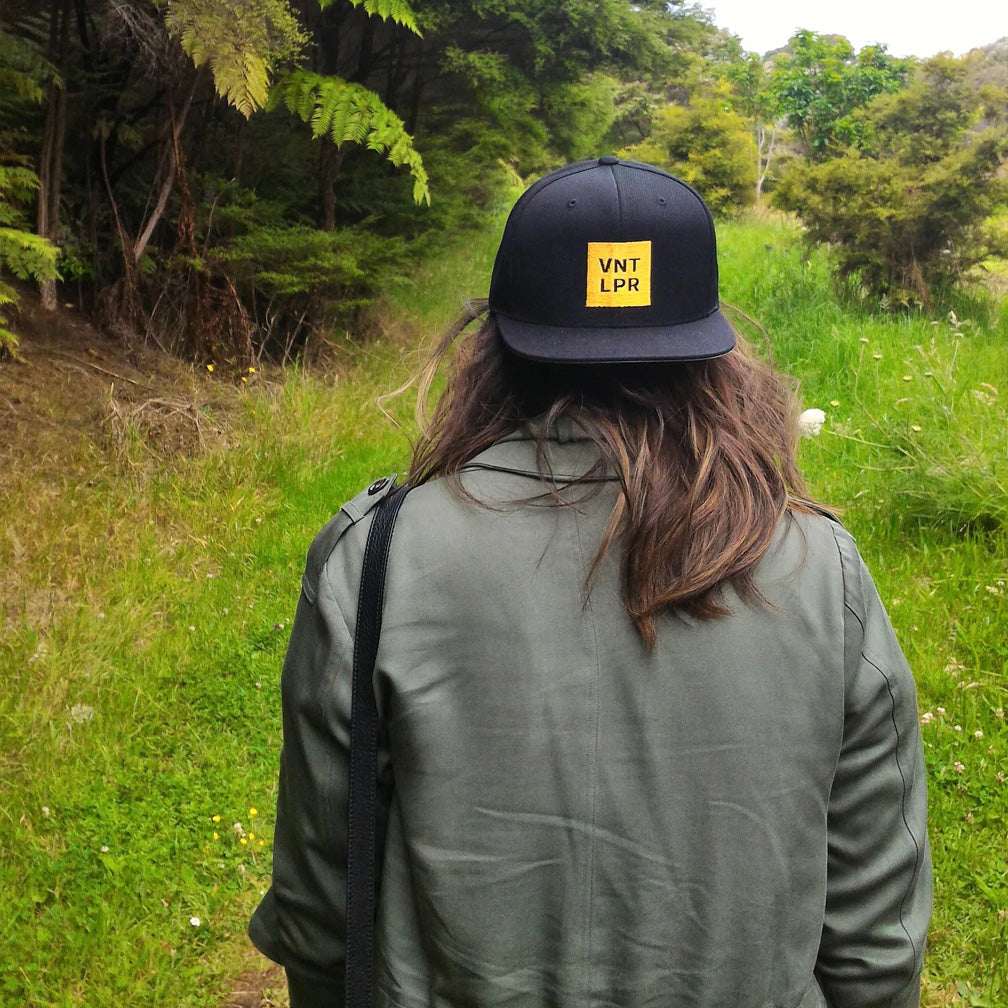 The Artist
Sharon Hong
Preferring to stay out of the limelight, Sharon is the steady hand behind Vinteloper.
Sharon's intricate hand-drawn illustrations adorn our White Label and Park Wine releases. In the theme of free drawing and typography, Sharon has been refining her skills over the last decade.
Our guiding light of creativity, Sharon is the filter through which we shove our ideas.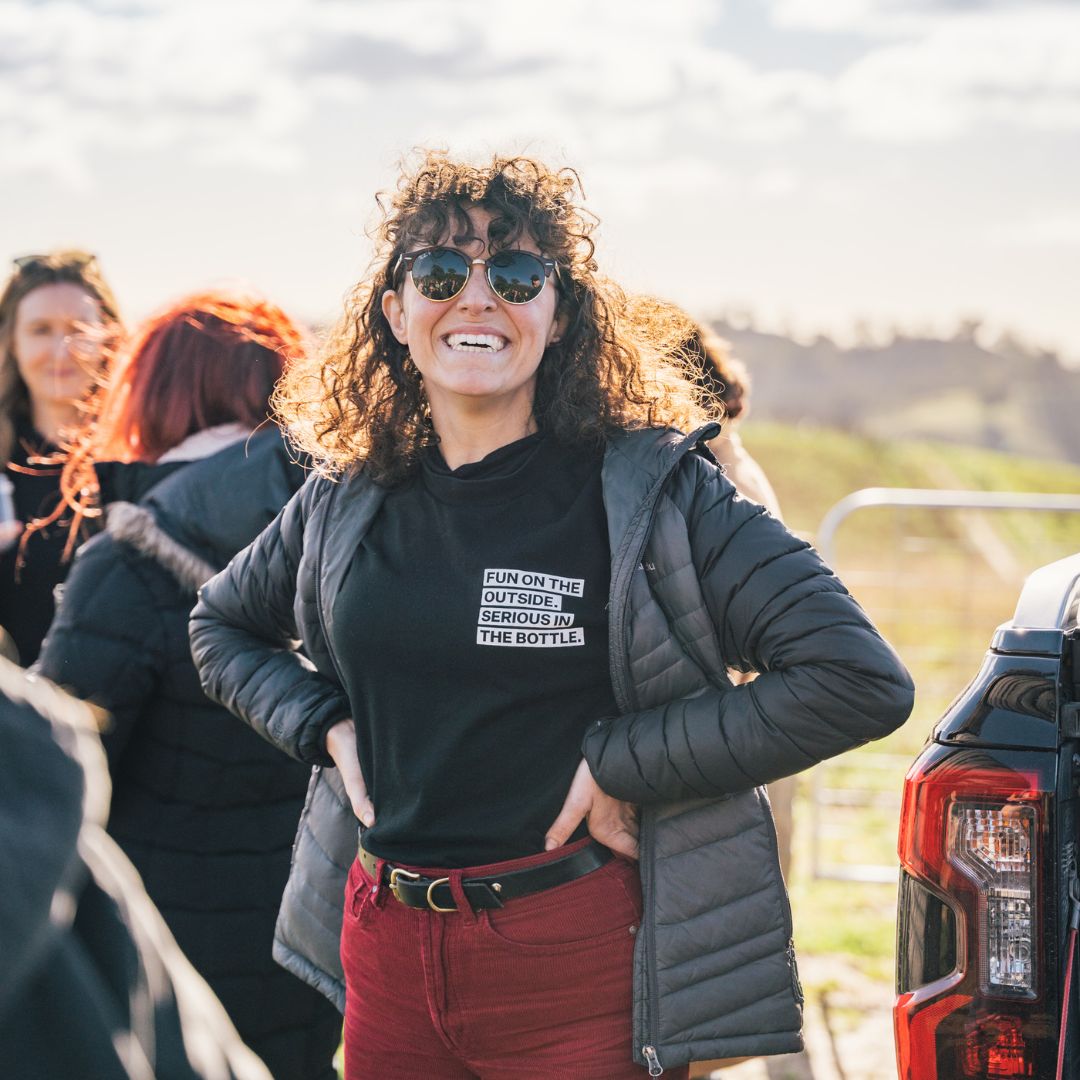 WINEMAKER
SARAH MARROCCO
Sarah joined team Vinteloper in 2021 to assist in our vineyard recovery.
With a background in business management, Sarah went back to uni in 2017 to become a Winemaker.
It takes bravery to start over once you get established in professional working life. We respect that bravery and remember when those times were upon us.
Since making that life-changing decision, Sarah has worked in a variety of wineries in Sonoma Valley (USA), Yarra Valley, McLaren Vale and the Adelaide Hills.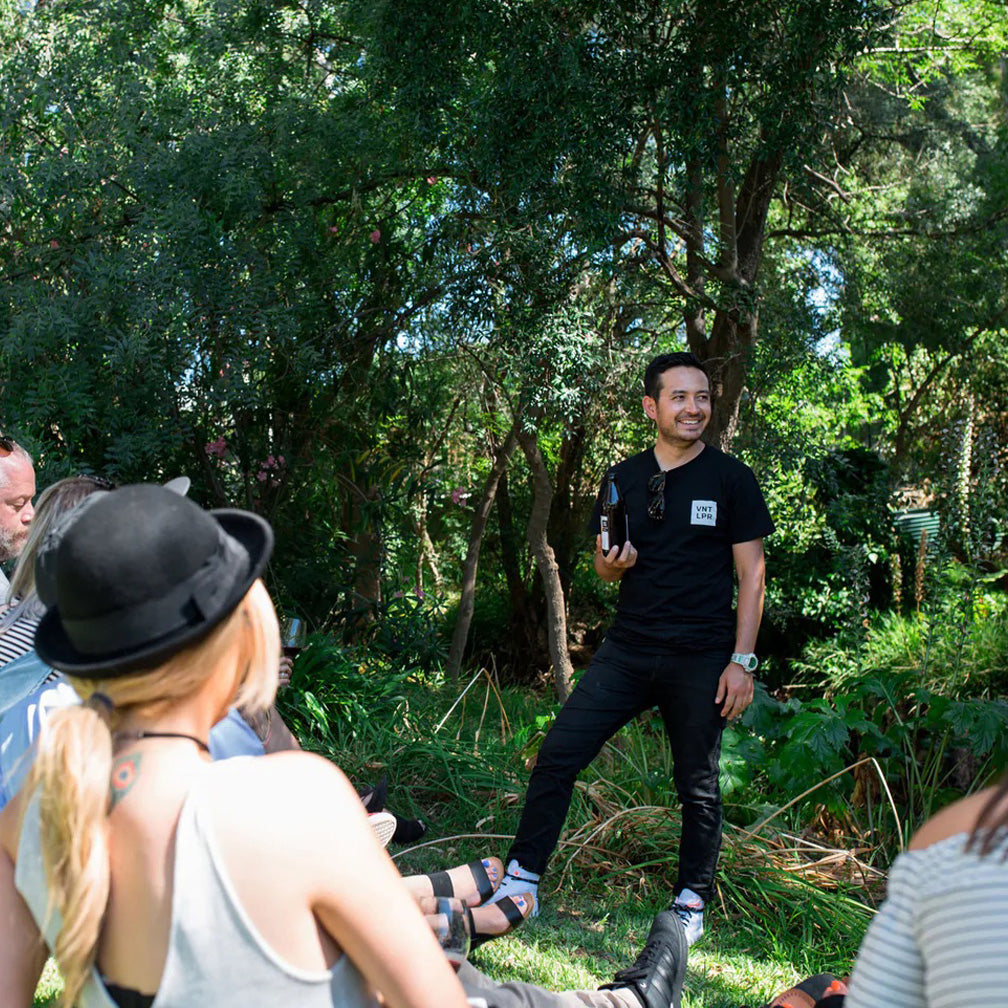 GENERAL MANAGER & OUR SECRET WEAPON
AKIRA TAKAHASHI
How do you describe a guy who has done as much in life as
Akira? Nothing seems more appropriate than 'Secret Weapon'. 
A former chef, restauranteur, skateboarder, breakdance instructor and furniture removalist.
Now after close to a decade together, Akira is the straw that stirs the drink at Team Vinteloper. 
Taking Vinteloper around the globe, Akira spends his time working with our partners in UK, Europe, USA, Canada, Japan and Korea.
Sound busy?
Akira still has the capacity for our friends and partners in Melbourne, Sydney, Brisbane and Perth. 
OUR WINE GUN
MELITA O'LEARY
This Vinteloper journey has a few chapters.
One of our original team in South Australia, the lure of life aboard took Melita to the United States in the 2010's.
After three years in International wine retail Melita returned home. With an experienced but humble international wine palate, ready for the next challenge.
Life is all about timing, and her return was perfect. Working with our friends and partners locally, is now the principal focus for Melita.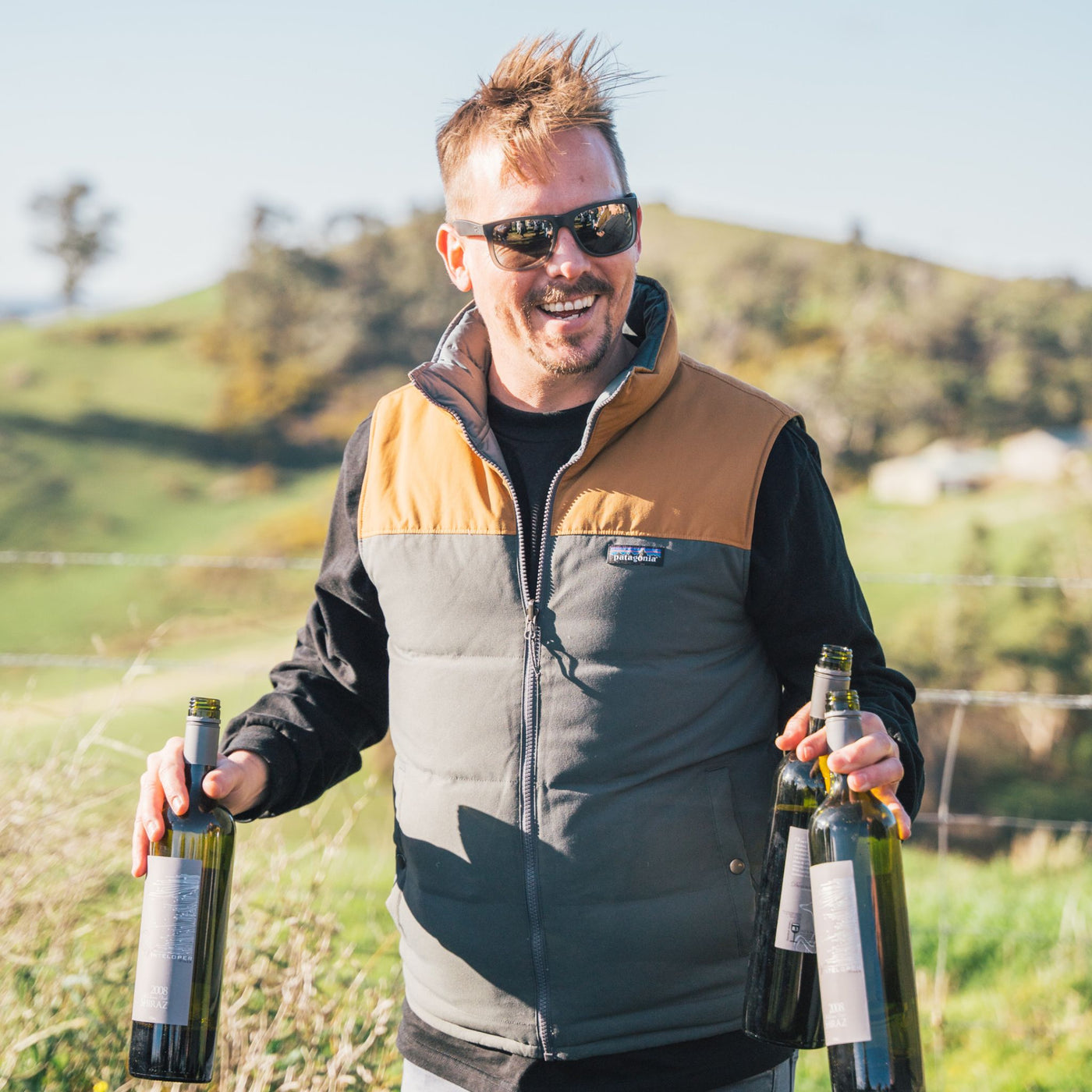 VINTELOPER IN VICTORIA
PETE SIGANTO
Our very own ex-hopso legend, who ran some of the hottest venues in Melbourne.
Between trips to the Adelaide Hills, for time in the vineyard and winery, Pete is now heading up sales and fun times all over the great state of Victoria.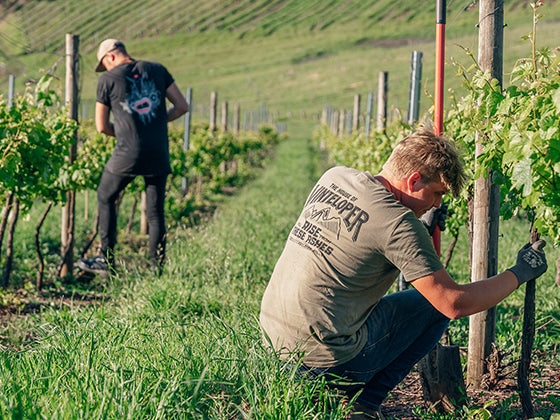 OUR ACES OF SPADES
THE VINEYARD TEAM
Behind every great wine is a great vineyard.
It's those stoic characters who stand fast in heat, hail and howling winds that should be recognised as the White Knights of Wine.
At Vinteloper, these are our heroes. 
From California, Canada or Crafers, it doesn't matter. Our team come to work every single day with the long-term vision it takes to improve and succeed.