KEEPING YOU STOCKED WITH ALL THE VINTELOPER GOODIES.
AS OFTEN AS YOU DESIRE, FROM OUR FARM TO YOUR FRONT DOOR.
We're giving you the easiest possible option to support Vinteloper and make sure you've always got our handcrafted wines on hand. No more running to the bottle'o to at the 11th hr.
What's included:
This is Winemaker's Choice. Selected by our team so you don't have to. 
An opportunity for us to show off a little, all you need to worry about is the anticipation.
Without putting labels on things, we like to think of this as our MVP box.
We'll chuck things in that usually money can't buy. Do you trust us?

What's included, is up to us:
Out of stock fan-faves.
Rare wines re-released from our vault.
Super-fresh blends.
New kids on the block, pre-launch.
Anything we think you'll smile at.
ALWAYS READY FOR THOSE UNEXPECTED GUESTS
WINE HEROS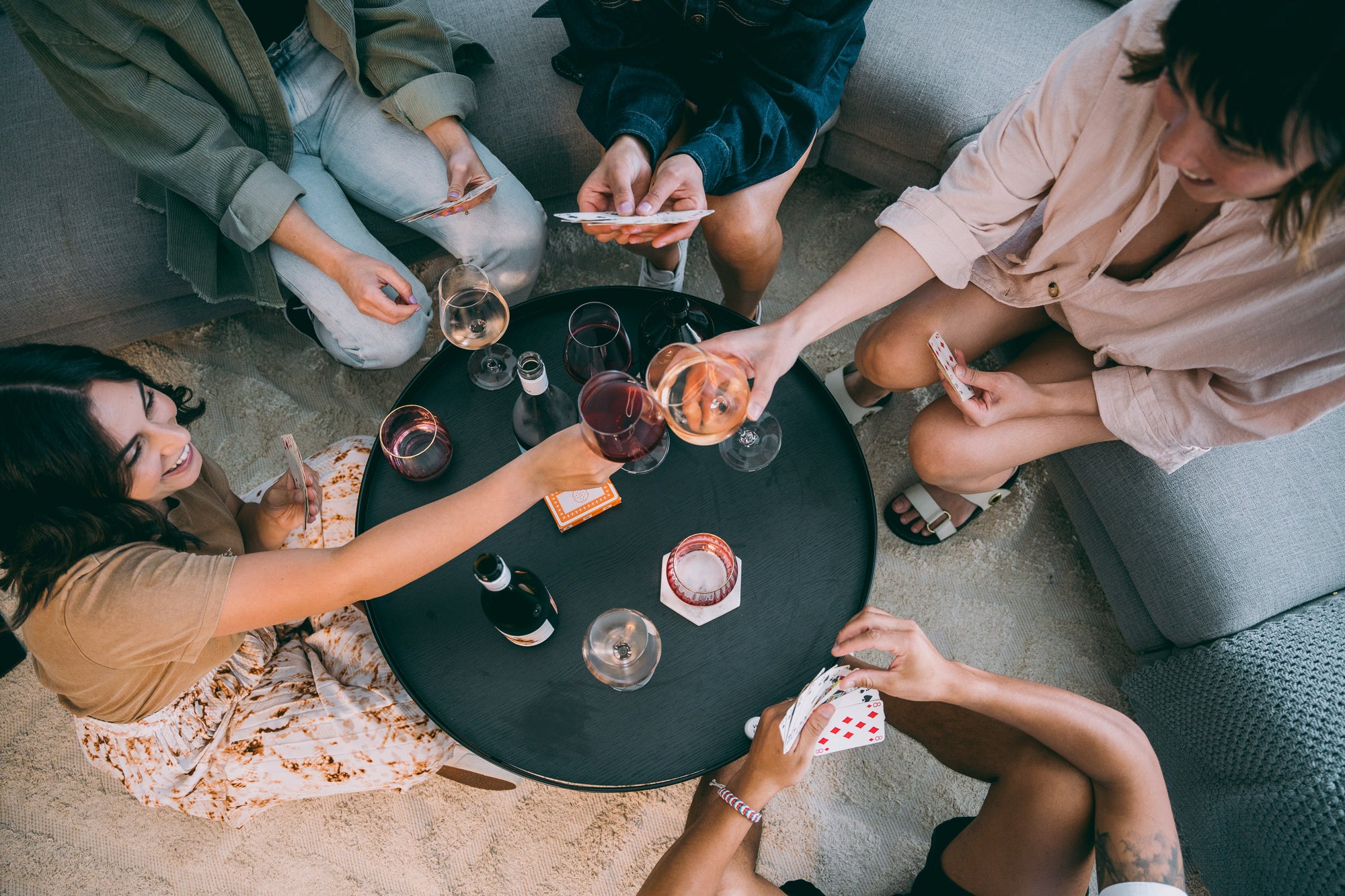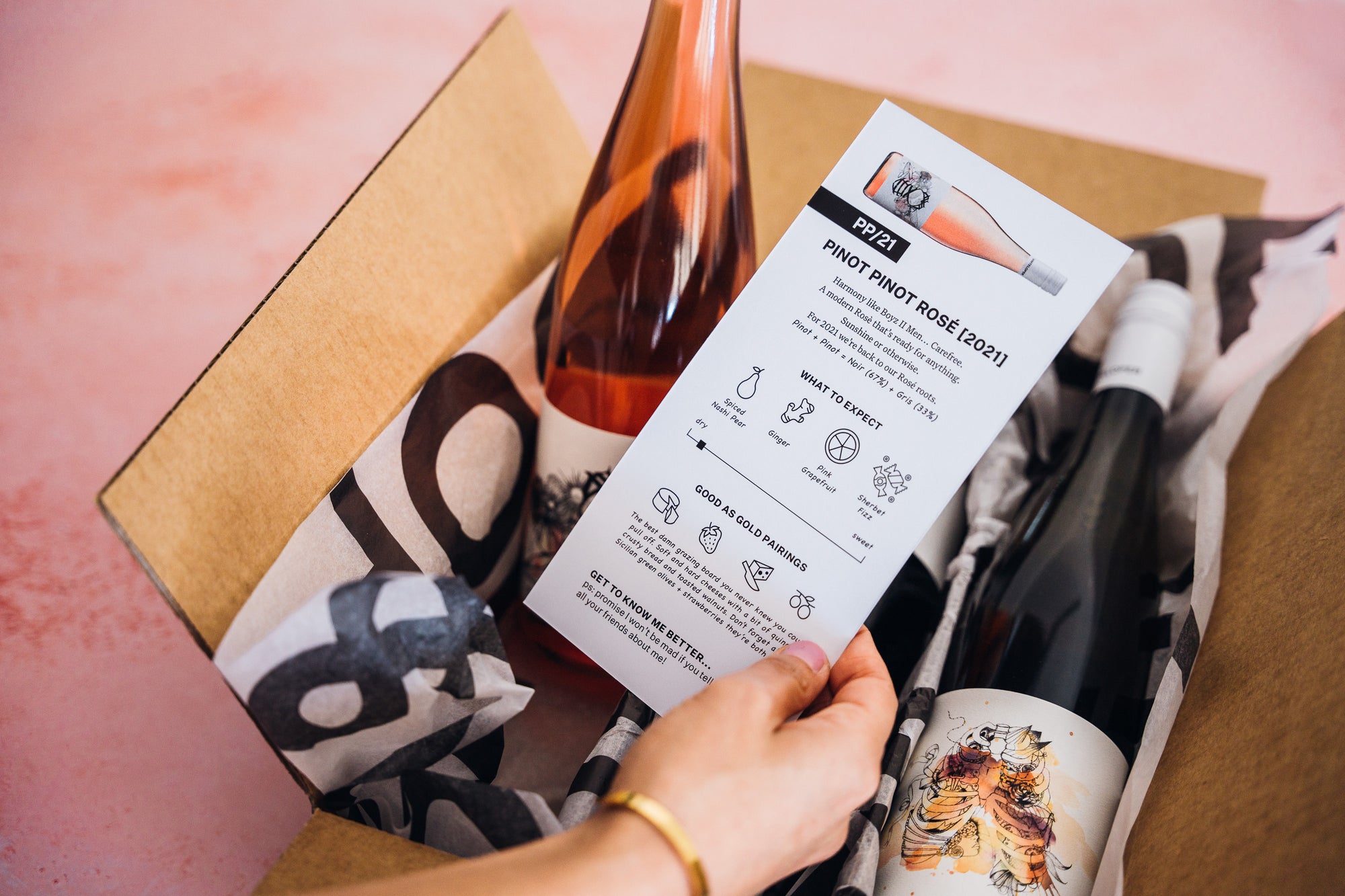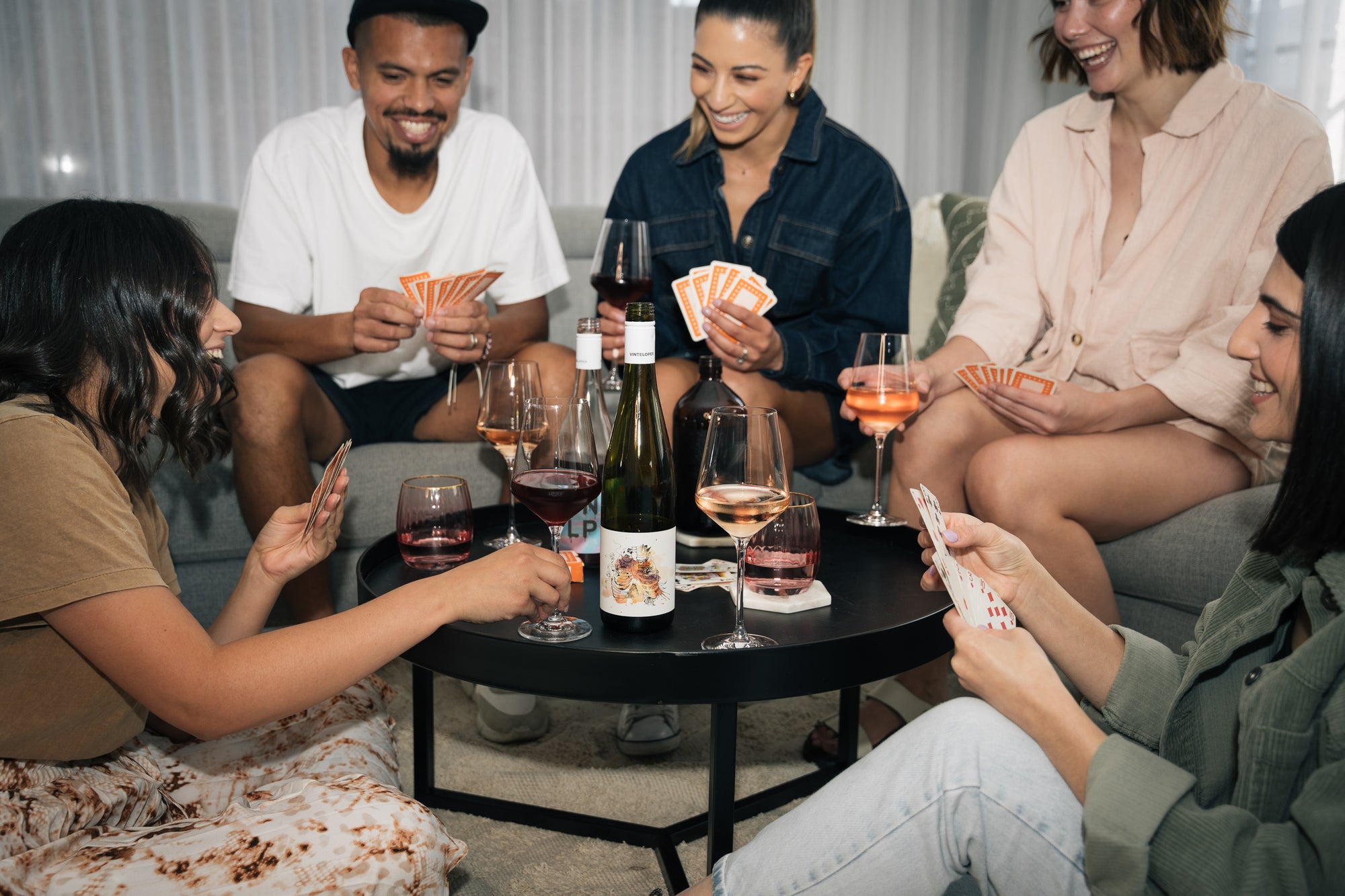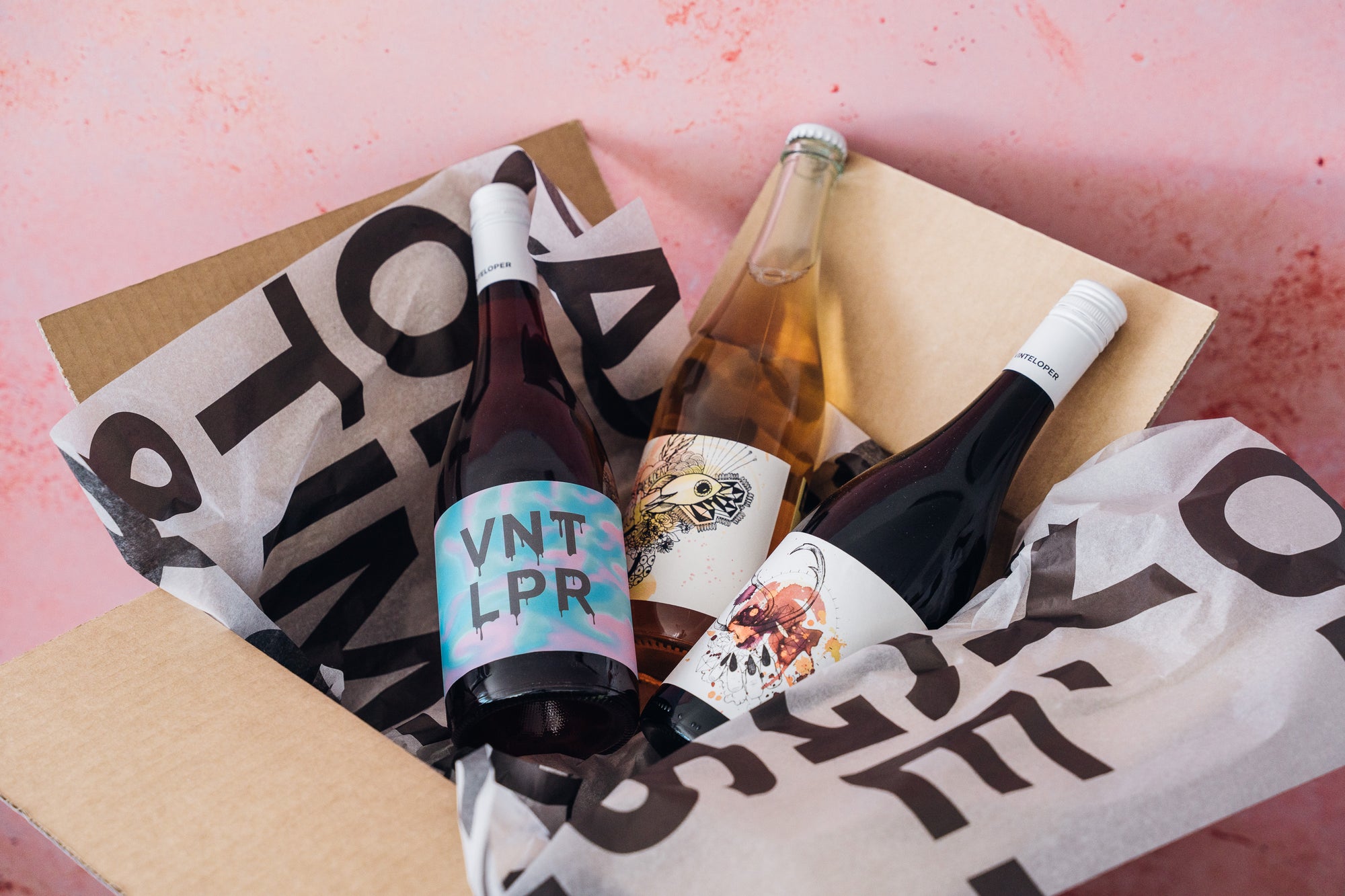 OPENING MY VNTLPR BOX IS LIKE CHRISTMAS MORNING COMES AROUND EVERY MONTH! THE BEST PART IS I NEVER KNOW WHAT I'M GOING GET!
THE EASIEST WAY TO KEEP MY WINE SHELF STOCKED WITHOUT THINKING ABOUT DRIVING TO THE BOTTLE'O, BONUS - THE WINES ARE BLOODY AWESOME
FUTURE WINE HEROS
WE THINK WE'VE COVERED EVERYTHING, BUT IF YOU'VE GOT QUESTIONS, SLIDE INTO OUR INBOX